Viewing posts by o'wolf
Posted by: o'wolf in LJ Posts 8 years, 8 months ago
As Lindt significantly increased the price for its 85% cocoa chocolate. Sorry, more than two Euros for a bar of industrially made chocolate is ridiculous. While the price of the 70% cocoa chocolate did not increase, it taste apparently changed. Thus, I'm trying other chocolates now. The first attempt was a bar of GEPA fair trade bitter chocolate. Not bad, should have been conched a bit longer, though. However, I absolutely hate the taste of cane sugar in chocolate. Actually, I hate the taste of cane sugar in almost everything except rum.
Tags:
Posted by: o'wolf in LJ Posts 8 years, 9 months ago
...any photo community.
Posted by: o'wolf in LJ Posts 8 years, 10 months ago
Does anyone remember the shoulder unicycle? It used to be just an aluminum bracket to rest against the shoulder. Very simple and very effective.
Posted by: o'wolf in LJ Posts 8 years, 10 months ago
After three years I went to Anthrocon again. And what can I say? I had a blast!
Posted by: o'wolf in LJ Posts 8 years, 11 months ago
I'm fed up with the posting about the urinal mat being the most recent entry here, so let me post something new. I finally finished editing the photos from our January vacation through California, Arizona and Utah.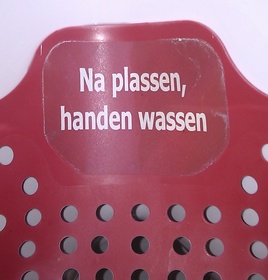 Ich wollte schon länger einen Text darüber schreiben, wie bigotte deutsche Journalisten und Politiker gegen Google hetzen — und was vermutlich tatsächlich auf ihrer Agenda steht. Freundlicherweise hat dies mspr0 unter dem Titel "Ein Persönlichkeitsrecht für Jägerzäune" übernommen. Dem bleibt kaum etwas hinzuzfügen.
With all the talk about how bad the current 3D boom in cinema supposedly is, doesn't anybody remember how the demise of silent movies practically inhibited all creativity? How adding colour killed off artistic expression? And how CGI made everything artificial and bland? Oh, it didn't and the cinema is very much still alive, with countless multi-million revenue productions and artistically low-budget movies each year?